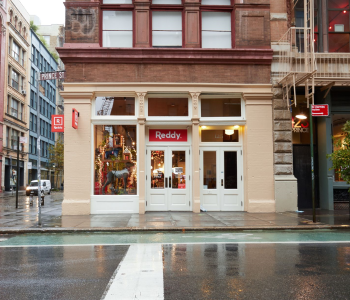 Store: 3797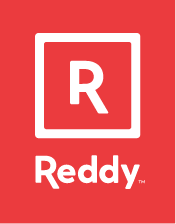 Reddy by Petco New York
125 Prince Street
New York, NY 10012
US
Store Hours
-
10:00 AM - 7:00 PM 10:00 AM - 7:00 PM 10:00 AM - 7:00 PM 10:00 AM - 7:00 PM 10:00 AM - 7:00 PM 10:00 AM - 7:00 PM 10:00 AM - 7:00 PM
| Day of the Week | Hours |
| --- | --- |
| Monday | 10:00 AM - 7:00 PM |
| Tuesday | 10:00 AM - 7:00 PM |
| Wednesday | 10:00 AM - 7:00 PM |
| Thursday | 10:00 AM - 7:00 PM |
| Friday | 10:00 AM - 7:00 PM |
| Saturday | 10:00 AM - 7:00 PM |
| Sunday | 10:00 AM - 7:00 PM |
Shop In Store Items From Your New York Store
What your pet needs, when they need it.
Welcome to your Reddy in New York, NY!
Welcome to your Reddy in New York, NY!
Welcome to our exclusive flag-ship Reddy brand apparel store in New York City where we style gear made for life together. Built to last with intuitive features that make it easier to bring them anywhere. Find the best dog travel gear made with sustainable materials and designed to last your pet in any conditions. Created to reflect your own wardrobe and classic styles that will remain timeless.
Rather than relying on the conventional ways of constructing gear and apparel, our innovative designs incorporate the best performance fabrics and functional features that make bringing your pets anywhere effortless.
We wanted to design gear that not only is highly-durable and right for your best friend but is also right for the planet. You will love our durable gear made with sustainable materials. These high quality fabrics made from recycled materials are crafted to stay tough for your pup and easy on the environment.
Our gear is built for your pup to keep up with you, whether you're adventuring around town or lounging at home. Any moment you get to spend with your pup is what makes us go. That's why we go the extra mile on the details to keep your pup looking good and always having their back. Our gear includes Reddy dog collars, leashes and harnesses. We also have high-quality Reddy dog clothes that combine details inspired by your own wardrobe. Level up your pup with gear built for your everyday adventures.
Petco
https://stores.petco.com/ny/newyork/pet-supplies-newyork-ny-3797.html
Frequently Asked Questions
Reddy in New York, NY Reviews