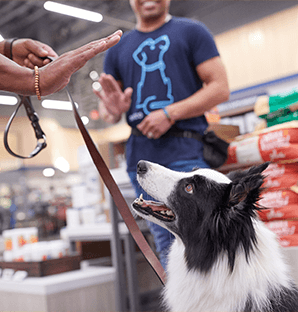 Store: 495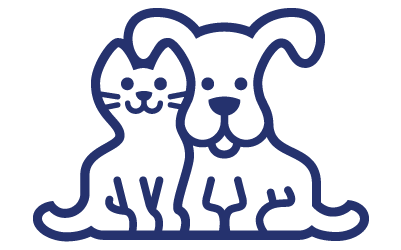 Petco Training
8004 Denton Hwy
Ste 132
Watauga, TX 76148
US
Training Hours
-
9:00 AM - 8:00 PM 9:00 AM - 8:00 PM 9:00 AM - 8:00 PM 9:00 AM - 8:00 PM 9:00 AM - 8:00 PM 9:00 AM - 8:00 PM 10:00 AM - 7:00 PM
| Day of the Week | Hours |
| --- | --- |
| Monday | 9:00 AM - 8:00 PM |
| Tuesday | 9:00 AM - 8:00 PM |
| Wednesday | 9:00 AM - 8:00 PM |
| Thursday | 9:00 AM - 8:00 PM |
| Friday | 9:00 AM - 8:00 PM |
| Saturday | 9:00 AM - 8:00 PM |
| Sunday | 10:00 AM - 7:00 PM |
New to Petco?
Get help from one of our positive reinforcement experts. Enroll in a $39 private lesson today. Valid for new training customers only. Limit to one class per pet. In-store only.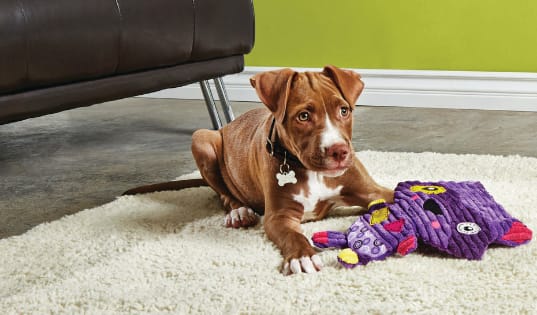 Dog Training Watauga
Dog Training Watauga
Welcoming home a dog is an exciting time filled with new challenges. Petco is with you every step of the way as your bond with your dog and learn to speak their language. At Petco, we believe that dog training takes positivity and mentors. We offer positive dog training services that encourage good behavior through fun and informative group or private lessons led by expert dog trainers. Our online and in-person dog obedience classes offer a secure environment where dogs and puppies can learn the skills they need for real-world situations.
Browse our selection of dog training classes to find one that fits the needs of you and your dog.
Petco is proud to offer online dog obedience training classes; train your dog from the safety of your home. Learn more.
Want to learn more about our dog training classes and packages, or speak to an expert dog trainer? Give us a call at 8174859027.
Dog training classes at Petco is an affordable option for pet parents. See our list of individual classes and value packages below.
Group Classes – $149
Learn alongside other dogs and pet parents 1 hour per week over 6 weeks.
Puppy (8 – 16 weeks old):
Potty training process
Proper socialization
Foundational cues like "sit," "down," "come" and much more
Beginner (16 weeks – 6 months old):
Reinforcement of Puppy Group Class
Loose-leash walking
"Leave it," "wait," tricks, games and more
Fundamentals (6+ months old):
"Sit," "down," "come," "leave it" and "wait"
Loose-leash walking
Curbing undesired behaviors like jumping and barking
Advanced (6+ months old):
"Heel," "down" and "wait"
Recall with distractions
Polite greetings, games to keep dogs mentally stimulated and more
AKC Packages – $249
Secure your dog's official AKC award for good behavior and skill mastery 1 hour per week over 12 weeks.
AKC Essentials Package (8 – 16 weeks old):
6-week Puppy Group Class
6-week Beginner Group Class
AKC S.T.A.R. Puppy® Test
AKC Complete Package (6+ months old):
6-week Fundamentals Group Class
6-week Advanced Group Class or AKC Canine Good Citizen® Group Class
AKC Canine Good Citizen® Test
Private Lessons
Get personalized one-on-one time with a Petco Certified Dog Trainer.
Private Lesson 101* – $39
45-minute intro class focusing on:
Customized recommendations from your trainer
Discussion about behaviors and cues to address
Set goals for you and your dog's success
*New customers only
Private Sessions – $249 for 4 Sessions or $329 for 6 Sessions
45-minute sessions offer:
Flexible scheduling
1:1 attention
Customized training plan
Positive dog training focuses on rewarding good behavior instead of punishing naughty behavior. Just like humans, dogs repeat behaviors that they are rewarded for. Our expert dog trainers use positive reinforcement dog obedience training techniques that are supported by decades of research to build respect and trust between you and your dog.
Timing and consistency are essential to successful puppy training. Petco's puppy training services introduce the basics and build on the commands you practice at home with your pup. The puppy training classes cover essential commands, loose-leash walking, problem-solving ideas for potty training puppy, chewing, digging and more. At our in-person puppy group training sessions, our expert dog trainers also leave plenty of time for puppy socialization and playtime.After completing the puppy training, classes, test your pup's newly acquired skills with the AKC S.T.A.R. Puppy Test through AKC's Canine Good Citizen Evaluators at Petco.
Dog obedience training takes consistency and positive reinforcement. Through Petco's Adult Level dog training services, our expert dog trainers will reinforce positive behaviors while building upon basic cues. We cover, coming when called, sit, stay and politely walking on a leash, managing undesirable behaviors, preventing boredom with enrichment activities, meeting new people, and adjusting to new environments.Take your dog through the AKC Canine Good Citizen® training sessions with AKC's Canine Good Citizen Evaluators at Petco. This training course will prepare you and your dog to take the AKC Canine Good Citizen® Test which is also offered at Petco.
At Petco, we understand that some dogs and pet parents may need or prefer private dog training classes. Our private dog training services focus on your dog's precise needs. Sign up for one or multiple private dog training classes with one of our expert dog trainers.
Private Lesson 101 — $39
Private Lessons (4-pack) — $249
Private Lessons (6-pack) — $329
Petco
https://stores.petco.com/tx/watauga/dog-training-watauga-tx-495.html
FAQs for Petco Dog Training in Watauga
Petco Dog Training in Watauga, TX Reviews