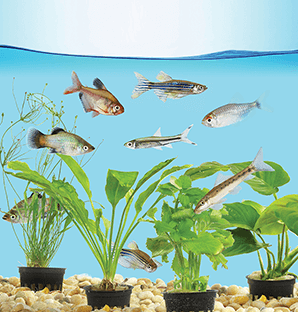 Store: 1505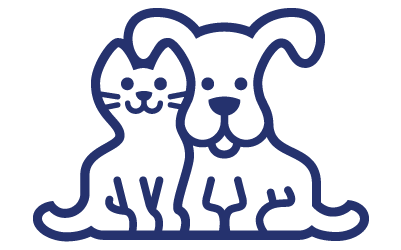 Petco Aquatics
508 North Doheny Dr
West Hollywood, CA 90048
US
Aquatics Hours
-
9:00 AM - 8:00 PM 9:00 AM - 8:00 PM 9:00 AM - 8:00 PM 9:00 AM - 8:00 PM 9:00 AM - 8:00 PM 9:00 AM - 8:00 PM 10:00 AM - 7:00 PM
| Day of the Week | Hours |
| --- | --- |
| Monday | 9:00 AM - 8:00 PM |
| Tuesday | 9:00 AM - 8:00 PM |
| Wednesday | 9:00 AM - 8:00 PM |
| Thursday | 9:00 AM - 8:00 PM |
| Friday | 9:00 AM - 8:00 PM |
| Saturday | 9:00 AM - 8:00 PM |
| Sunday | 10:00 AM - 7:00 PM |
Aquatics Department Fish Aquarium Supplies & More
Aquatics Department Fish Aquarium Supplies & More
Create a Great Aquarium With Petco

Whether it's a small bowl or a massive tank, there's nothing quite like a well-kept aquarium to brighten up your home. Here at Petco in West Hollywood, we want to ensure that you have the supplies you need to keep your fish happy and healthy.
Your One-stop Shop

One of the advantages of aquariums is that they are perfect both for beginning pet parents and for experienced hobbyists. Whether you're interested in setting up a large saltwater reef tank, a smaller community aquarium or a desktop betta bowl, we can help you find the equipment, supplies and fish that you're looking for. Petco provides a single convenient place for you to find everything aquarium related.
A Home for Your Fish

We offer a wide variety of homes for your aquatic pets, ranging from smaller fish bowls to much larger tanks. Our selection includes all-glass aquariums and acrylic aquariums as well as a wide variety of configurations. We have fish tank sizes ranging from half of a gallon to 75 gallons so that you'll be able to find the perfect volume for your space. In addition, we have a variety of accessories for fish tanks such as tank stands, lighting, hoods, chillers, heaters, thermometers, pumps and filtration and aeration systems that will make the aquarium a welcoming place for its inhabitants.
Of course, you can't have an aquarium without any fish—and a few finned friends are the perfect addition to your home. It is best to purchase fish at your local fish store, so that you can see the fish before you buy them and make sure they are in good health. Petco is an excellent choice if you're looking for new pets, since we have locations across the country offering dozens of kinds of colorful live fish. Whether you're looking for a single fish or an entire school, we carry a wide variety of pets you can add to your family.
Our selection of bettas is one of the largest you'll find anywhere. These beautiful little fish are famous for their bright colors and intricate fins, but they are also an excellent choice for beginning pet parents since they require very little space and maintenance.
If you're looking for other colorful freshwater aquarium fish, we have a wide range of other creatures that make excellent additions to your tank. Some of the many species we have available include:
Some of these fish do well in larger schools, while others should be kept in smaller groups. We'll be able to help you find the right mix of fish for your aquarium.
More experienced aquarium keepers might want to try their hand with a saltwater aquarium. Petco is unique among pet store chains in that we carry a wide variety of saltwater options in addition to our freshwater ones. Our stores have many different types of saltwater aquarium fish, including:
A fish tank can contain more than just fish. Both invertebrates and non-fish vertebrates can be a good addition to your aquatic community. We carry freshwater and saltwater creatures such as anemones, maxima clams, crabs, snails and even frogs.
A live aquarium plant is one of the most popular items to add to a tank, and we have a great selection of plants. Not only do they help filter the water in the tank, they also offer a highly naturalistic environment for your pets to live in. We offer a range of plant species as well as substrate, fertilizers, lighting and everything else you need to keep your plants healthy.
Aquacultured Corals
If you're looking for something a little more exotic than a plant, live corals are an excellent option. We carry a range of corals that are great for beginning and expert aquarium keepers in a variety of shapes and sizes. All of our corals are 100% aquacultured.
At Petco, we are strongly committed to protecting marine life, which is why we sell aquacultured organisms. These are creatures that have been raised in aquarium environments instead of being collected from the wild. Over 95% of our aquatic life, including all of our coral and most of our live fish, is raised in captivity, allowing you to enjoy your fish tank without having to worry about impacts on the environment.
We also offer a wide range of aquarium supplies so that you'll have everything you need to keep your fish happy and healthy. Our equipment and materials include medications, supplements and a wide range of foods. You can also pick up all the water treatment supplies you need, such as algaecides, water conditioners and even salt mixtures for brackish and marine tanks.
Accessories
Make your tank look great! We offer tank backgrounds and a variety of gravels and substrates that can provide a cohesive look in addition to a wide variety of tank décor. Whether you want to create a sunken ship or Asian landscape, we have the ornaments you need.
Hard-to-Find Items
If you're looking for something that isn't available at your local West Hollywood Petco location, we have endless aisles online featuring every product that our chain has to offer. We have literally thousands of items that can help pet parents keep their aquariums running smoothly, whether you have a 50-gallon tank or a small betta bowl. Even if we don't have what you want, we can help you find it. For items that aren't commonly carried in our stores, our store partners can place special orders online to help you find what you're looking for.
If you have any questions about your aquarium, don't be afraid to ask. Our knowledgeable store partners can help you select the right aquatic life for your tank, offer advice for keeping your fish happy and healthy and provide tips for those who are just starting out.
How to Get Started
At Petco, we're dedicated to helping connect people with pets. If you want to learn to keep exotic aquarium fish, upgrade to a bigger and better aquarium or just find new accessories for your current tank, get started today. Go to one of our physical locations in West Hollywood or browse our extensive selection of online products.
Petco
FAQs About Aquatics Department Fish Aquarium Supplies
Petco Aquatics Department in West Hollywood, CA Reviews