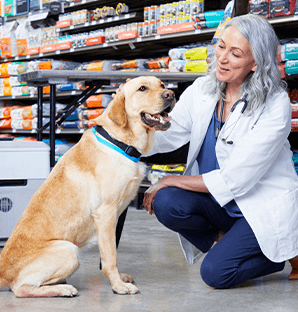 Store: 2889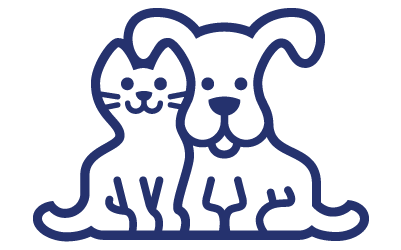 Petco Vaccination Clinic
95 US-9
Marlboro, NJ 07746
US
Day of the Week
Hours
6/3/23
10:00 AM - 1:00 PM2:00 PM - 5:00 PM
6/17/23
10:00 AM - 1:00 PM2:00 PM - 5:00 PM
7/1/23
10:00 AM - 1:00 PM2:00 PM - 5:00 PM
7/15/23
10:00 AM - 1:00 PM2:00 PM - 5:00 PM
7/29/23
10:00 AM - 1:00 PM2:00 PM - 5:00 PM
Dog and Cat Vaccination Services in Marlboro
Dog and Cat Vaccination Services in Marlboro
For dog vaccines, puppy shots, and other preventive care services, bring your dog or cat into the Vetco Vaccination Clinic inside your neighborhood Petco. We offer a variety of services to help ensure the health and well-being of your dog or cat. Beyond vaccinations, our Vetco Clinics provide microchipping, diagnostic testing and deworming. There are no exam fees at a Vetco clinic and we will recommend the type of vaccinations, heartworm, flea and tick prevention suited for your pet's lifestyle. State-licensed veterinarians administer all dog and cat vaccinations, and we keep a record of your pet's medical services for future appointments.
Please note Vetco Clinic hours may vary from store hours
Discover the variety of vaccine packages we offer to keep your pet happy and healthy at any life stage.
Best Care Dog — $139
Distemper/Parvo Combo
Bordetella
Lepto (optional)
Lyme Vaccine
Round/Hook Dewormer (included if necessary)*
4DX Test for Heartworm and Tick Diseases
Healthy Dog/Puppy — $93
Distemper/Parvo Combo
Bordetella
Lepto (optional)
Round/Hook Dewormer (included if necessary)*
Healthy Dog Plus — $115
Distemper/Parvo Combo
Bordetella
Lepto (optional)
Round/Hook Dewormer (included if necessary)*
Heartworm Test *$10 Package upgrade includes a 4DX test to check for tick-borne diseases
Healthy Cat/Kitten — $87
FVRCP Vaccine* FeLv Vaccine**
Round/Hook Dewormer (included if necessary)* **Proof of previous FeLv vaccine required. Without proof, FeLv test may be required at an additional charge
Rabies (1 or 3 year) — $24
Feline Combo Test (FeLv, FIV, HW) — $32
Canine Lyme Vaccine — $30
Fecal Test (at-home kit) — $25
If you're unsure of what protection your pet needs you can always stop by and speak to a licensed veterinarian.
Rabies (1 or 3 year) — $32
Distemper/Parvo (5 in 1) Combo — $45
Distemper/Parvo with Lepto (6 in 1) Combo — $55
Lepto — $45
Bordetella — $45
Lyme — $48
Canine Influenza (H3N2 & H3N8) — $49
Rattlesnake — $48
Feline 3 in 1 — $47
Feline 4 in 1 (FVRVP + FeLV) — $72
Feline Leukemia — $48
Round/Hook Dewormer — $29
Canine Heartworm Only — $39
Canine 4DX Test for Heartworm & Tick Diseases — $48
Feline Combo Test FeLv, FIV, Heartworm — $56
Microchip — $31
Tapeworm Dewormer — $42 In addition to prices shown, be prepared to pay rabies license fees and/or state or local tax. Proof of prior pet vaccination is also required for 3-year rabies. If you have specific questions about your pet, call (212) 358-0692 for more information.
Fecal Test (at-home kit) — $35
Heartgard Plus Blue up to 25 lbs — $51 (6M), $76 (12M)
Heartgard Plus Green 26-50 lbs — $65 (6M), $104 (12M)
Heartgard Plus Brown 51-100 lbs — $76 (6M), $126 (12M)
Bravecto Yellow 4.4-9.9 lbs — $74 (3M), $142 (6M), $273 (12M)
Bravecto Orange >9.9-22 lbs — $75 (3M), $143 (6M), $274 (12M)
Bravecto Green >22-44 lbs— $76 (3M), $144 (6M), $275 (12M)
Bravecto Blue >44-88 lbs — $76 (3M), $145 (6M), $276 (12M)
Bravecto Pink >88-123 lbs — $76 (3M), $146 (6M), $277 (12M)
NexGard Orange 4-10 lbs — $78 (3M), $140 (6M), $247 (12M)
NexGard Blue 10.1-24 lbs — $80 (3M), $141 (6M), $248 (12M)
NexGard Purple 24.1-60 lbs — $81 (3M), $142 (6M), $249 (12M)
NexGard Red 60.1-121 lbs — $82 (3M), $143 (6M), $251 (12M)
Petco
https://stores.petco.com/nj/marlboro/vaccinations-marlboro-nj-2889.html
Featured Services in Marlboro, NJ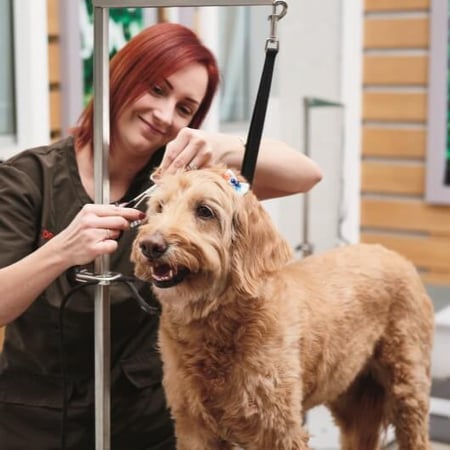 Pet Grooming in Marlboro, NJ
Cat & Dog Grooming is more than skin-deep -- it's essential care for a healthy life. Our certified groomers offer Cat & Dog Grooming services - from baths to nail trims to haircuts - that are designed to suit any need and budget so your pet looks good and feels great year-round. Earn Pals Rewards with each visit, book an appointment for your dog or cat today!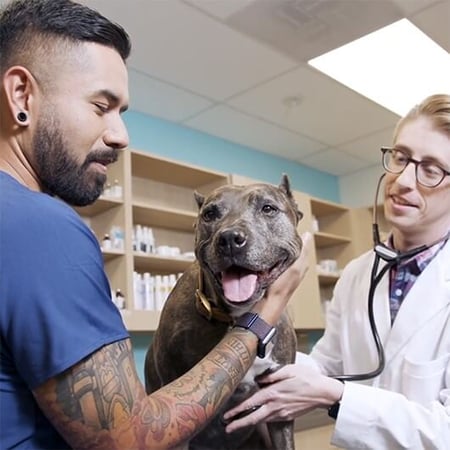 Vet Hospital in Marlboro, NJ
Our full-service Veterinarian Hospitals offer comprehensive care – from routine exams to emergency surgeries. You can count on us to provide quality pet care seven days a week. Book an appointment online today or walk in with your pet for a free healthy weight and microchip check or for vaccines, spay/neuter or dental cleanings.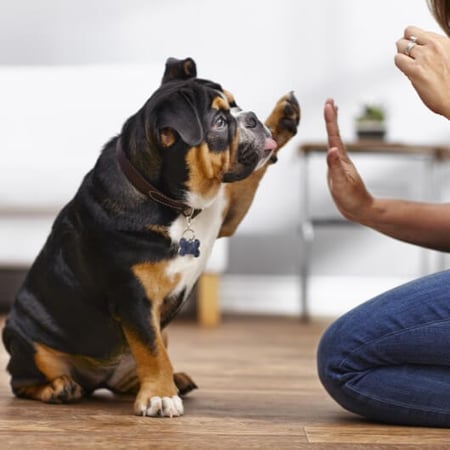 Petco Dog Training in Marlboro, NJ
From puppies to seniors, we help dogs of all life stages put their best paw forward with positive Dog Training classes. We offer the tools and training you and your dog need to build a strong bond so you can enjoy a bright future together. Petco is pleased to announce that we offer Online Dog Training; training sessions in the comfort of your home. Book a dog or puppy training session today.
FAQs About Marlboro Petco Vaccinations
Featured Posts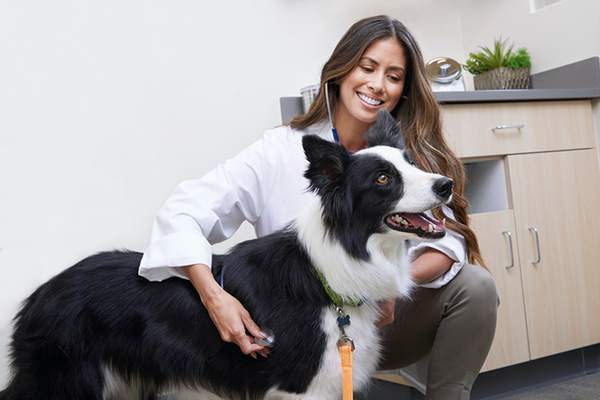 Microchipping for Dogs & Cats
One in three pets will become lost at some point in their lives, according to the American Veterinary Medical Association (AVMA). One of the best ways to help ensure that you and your dog or cat will be reunited if they get lost is to make sure your they have a microchip.
Petco Vaccination Clinic in Marlboro, NJ Reviews