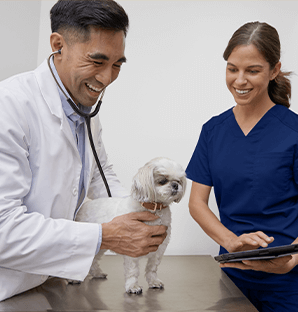 Store: 1676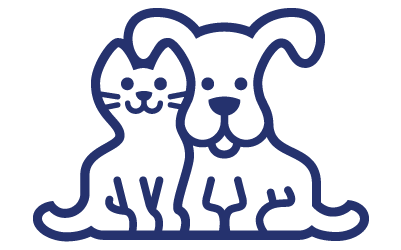 Petco Rabies Vaccine Clinic in Derby
1912 North Rock Road
Derby, KS 67037
US
Store Hours
-
8:00 AM - 6:00 PM 8:00 AM - 6:00 PM 8:00 AM - 6:00 PM 8:00 AM - 6:00 PM 8:00 AM - 6:00 PM 8:00 AM - 4:00 PMClosed Today
| Day of the Week | Hours |
| --- | --- |
| Monday | 8:00 AM - 6:00 PM |
| Tuesday | 8:00 AM - 6:00 PM |
| Wednesday | 8:00 AM - 6:00 PM |
| Thursday | 8:00 AM - 6:00 PM |
| Friday | 8:00 AM - 6:00 PM |
| Saturday | 8:00 AM - 4:00 PM |
| Sunday | Closed |
Rabies Vaccine Clinic in Derby
Rabies Vaccine Clinic in Derby
Give your pet the complete, compassionate care they deserve.
The rabies vaccine for dogs and cats is one of the core vaccinations necessary for your pet's health and wellness.
The rabies virus spreads to unvaccinated pets through the saliva of infected animals—skunks, raccoons, coyotes and foxes are the usual suspects. It can even spread from pets to humans through broken skin or mucus membranes.
This viral disease causes inflammation in the brain, and rabies symptoms in dogs and cats include muscle spasms, paralysis and death. Rabid pets might seem restless, irritable or aggressive, developing a fever or difficulty swallowing, excessive drooling or seizures.
Giving your pet a rabies shot is vitally important to their health. Due to the lethality and rapid transmission of the virus, the rabies shot for dogs is often required by law, and most states also enforce laws concerning the rabies vaccine for cats. However, even if your state doesn't require you to get the dog or cat rabies vaccine, protecting your pet from this untreatable and deadly disease is essential.
Your veterinarian will recommend your dog's rabies vaccine schedule, and most pups get their first shot around 12 to 16 weeks old. Their second dog rabies vaccine should be given one year after the first and then boosted once every three years.
Your cat's rabies vaccine schedule will be similar, usually when they're a kitten around 8 to 12 weeks old, with a single dose one year after. This is typically followed by boosters either annually or every three years.
Rabies in dogs and cats is 100% fatal but 100% preventable. Give your pet the complete care they need to live a happy and healthy life, and book your appointment at our rabies vaccine clinic today!
Rabies vaccinations for dogs and cats are available in Derby for $28.
Puppy Rabies Vaccination Schedule:
Rabies (based on local and state laws): First vaccination at 12-16 weeks
Rabies boosters where there is concern: Variable: timing determined by your veterinarian and local laws
Adult Dog Rabies Vaccination Schedule:
Rabies: Second vaccination one year after the first. Boosters every three years after that.
Kitten Rabies Vaccination Schedule:
Rabies: First vaccination at 8-12 weeks
Adult Cat Rabies Vaccination Schedule:
Rabies: Second vaccination one year after the first.
Boosters annually or every three years. State regulations are variable, and your veterinarian and local laws will determine timing.
Petco
Featured Services in Derby, KS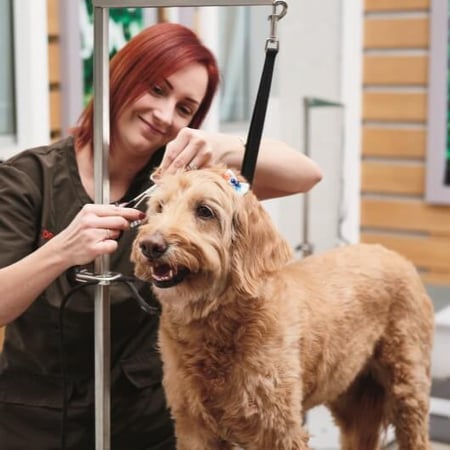 Pet Grooming in Derby, KS
Cat & Dog Grooming is more than skin-deep -- it's essential care for a healthy life. Our certified groomers offer Cat & Dog Grooming services - from baths to nail trims to haircuts - that are designed to suit any need and budget so your pet looks good and feels great year-round. Earn Pals Rewards with each visit, book an appointment for your dog or cat today!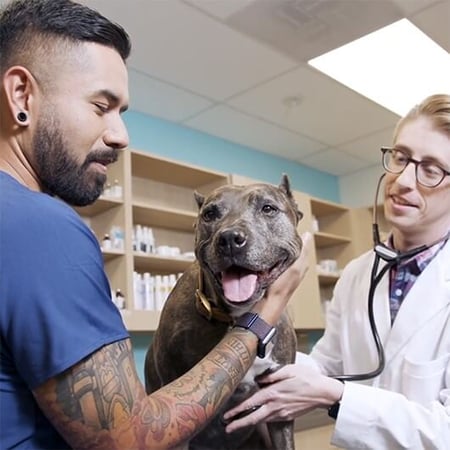 Vet Hospital in Derby, KS
Our full-service Veterinarian Hospitals offer comprehensive care – from routine exams to emergency surgeries. You can count on us to provide quality pet care seven days a week. Book an appointment online today or walk in with your pet for a free healthy weight and microchip check or for vaccines, spay/neuter or dental cleanings.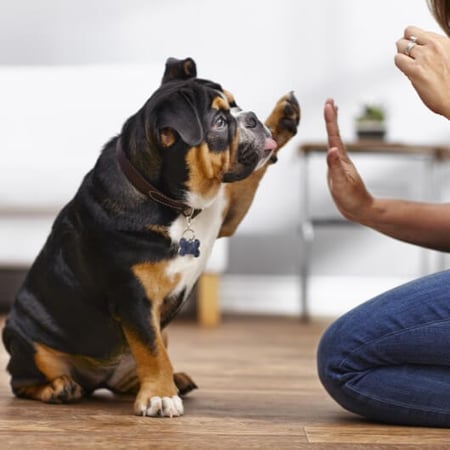 Petco Dog Training in Derby, KS
From puppies to seniors, we help dogs of all life stages put their best paw forward with positive Dog Training classes. We offer the tools and training you and your dog need to build a strong bond so you can enjoy a bright future together. Petco is pleased to announce that we offer Online Dog Training; training sessions in the comfort of your home. Book a dog or puppy training session today.
FAQs about Rabies Vaccines in Derby
Featured Posts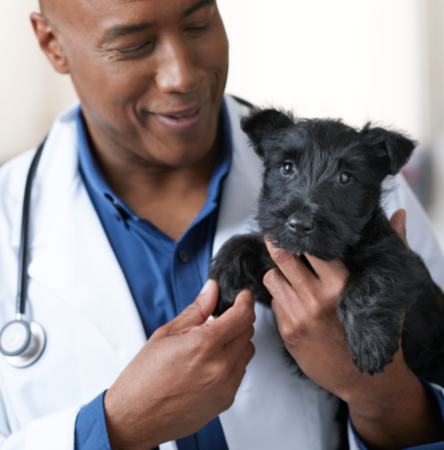 Dog & puppy vaccines
Ensuring the health and wellness of your pup goes beyond buying them nutritious dog food and making sure they get their daily exercise. To help them stay their best, they also need to stay up to date on their vaccinations.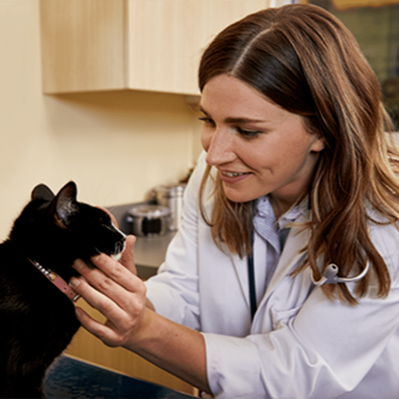 Cat & kitten vaccines
Cat parents understand the importance of getting their pets vaccinated, but knowing exactly which vaccinations are required at what age—and how they help keep our cats safe and healthy—can be difficult to keep track of.
Petco Rabies Clinic in Derby, KS Reviews