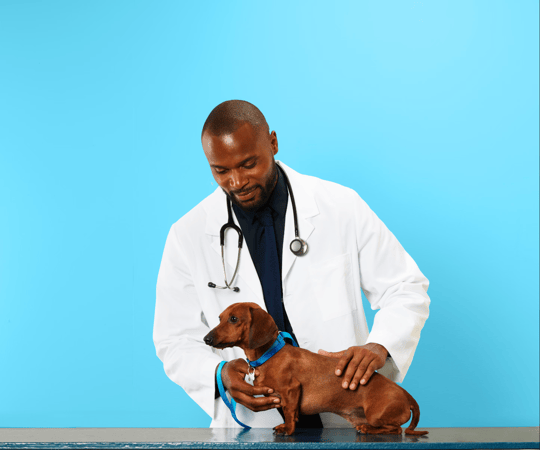 Store: 1536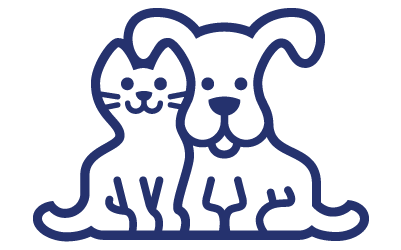 Petco Spay and Neuter Clinic in Sarasota
131 N. Cattlemen Rd.
Sarasota, FL 34243
US
Store Hours
-
8:00 AM - 6:00 PM 8:00 AM - 6:00 PM 8:00 AM - 6:00 PM 8:00 AM - 6:00 PM 8:00 AM - 6:00 PM 8:00 AM - 6:00 PM 9:00 AM - 6:00 PM
| Day of the Week | Hours |
| --- | --- |
| Monday | 8:00 AM - 6:00 PM |
| Tuesday | 8:00 AM - 6:00 PM |
| Wednesday | 8:00 AM - 6:00 PM |
| Thursday | 8:00 AM - 6:00 PM |
| Friday | 8:00 AM - 6:00 PM |
| Saturday | 8:00 AM - 6:00 PM |
| Sunday | 9:00 AM - 6:00 PM |
Spay & Neuter Clinic in Sarasota
Spay & Neuter Clinic in Sarasota
Spay and neuter your pets to help ensure their health and wellness. These procedures help make your pets less susceptible to a number of health problems—like cancers that can shorten their lifespans—and behavioral issues that can make bonding with your cat or dog more difficult. Spaying and neutering also helps limit the number of parentless pets who enter shelters every year and gives those who are currently waiting to be adopted a better chance at finding their forever home. To help keep your pet healthy and safe—and to help other pets around the country—book your appointment at Petco's spay and neuter clinic in Sarasota today!
A spay surgery is only performed on female pets, while neuter surgery is a procedure performed on male pets. While the result of both procedures is the same from a pet parent's perspective, male and female organs are unique, and each surgery has its differences.
What you can expect to pay for your dog's surgery will depend on your location and your pet's gender, age, weight, breed, overall size and health. When it comes to the cost of spay vs. neuter surgery, spaying your female pup will almost always cost a bit more because of the additional work involved.
Because cats vary less regarding size and breed, the price range is much narrower than with dogs. On average, you can expect to pay around $250 for spaying or neutering a feline, but prices vary based on location and clinic.
There are many benefits to visiting a spay and neuter clinic when your pet is young, but vets usually won't perform the surgery on cats or dogs younger than eight weeks or weighing less than two pounds. Shelters will usually perform these procedures as close to the minimum age as possible, but between two and nine months is the average for most pets. Spaying typically has fewer complications when done before your cat or dog's first heat. Spay and neuter surgeries can be performed on older pets unless your vet identifies an aspect of their health that may complicate surgery. Consult your veterinarian or schedule an appointment with one of Petco's knowledgeable vets to find out the right time to spay or neuter your pet.
Your female pup's reproductive organs are susceptible to several diseases that can be mitigated by spaying. 50% of female dogs who aren't spayed will experience malignant mammary and uterine cancers, but this surgery removes the body's dependence on these organs and reduces the risk of disease. Similarly, since a spayed dog won't need to nurse, they're also at a reduced risk for mastitis. Pregnancy itself can put your dog at risk of dangerous problems like false pregnancy, spotting and a life-threatening uterine infection known as pyometra.
Neutered male dogs are risk-free from testicular cancer and at a greatly reduced risk of developing prostate issues, and this procedure also cuts down on undesirable behaviors. Neuter surgery can help limit hyperactivity and aggressiveness in male dogs, as well as embarrassing behavior like humping, mounting and marking territory. If you don't neuter dogs, they may try to escape to find nearby females and injure themselves in the process.
You'll find that spaying or neutering your cat has many of the same benefits as dogs. However, while half of female dogs are at risk of malignant mammary and uterine cancer, 90% of female cats are susceptible to these potentially deadly tumors. Female felines also typically experience more noticeable heat-related issues, like howling, spraying, scratching and other aggressive behavior.
A study by the Veterinary Information Service concluded that cat neuter surgery helps males live up to twice as long as they would without the procedure. If you have other pets in your home, this surgery can also reduce the number of altercations between male felines and other cats or dogs.
Petco
https://stores.petco.com/fl/sarasota/spay-neuter-clinic-sarasota-fl-1536.html
Featured Services in Sarasota, FL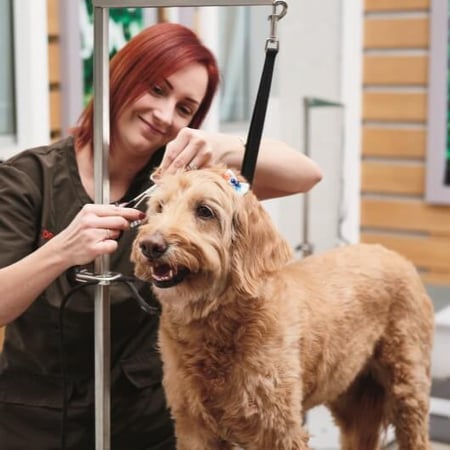 Pet Grooming in Sarasota, FL
Cat & Dog Grooming is more than skin-deep -- it's essential care for a healthy life. Our certified groomers offer Cat & Dog Grooming services - from baths to nail trims to haircuts - that are designed to suit any need and budget so your pet looks good and feels great year-round. Earn Pals Rewards with each visit, book an appointment for your dog or cat today!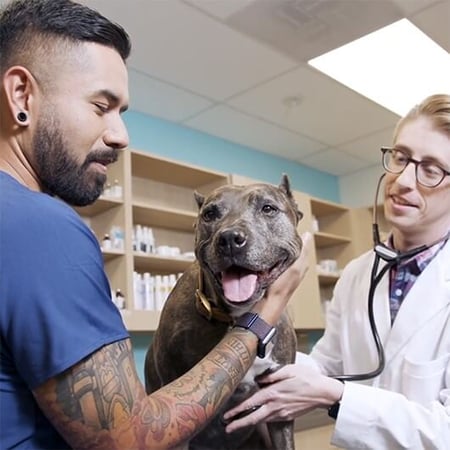 Vet Hospital in Sarasota, FL
Our full-service Veterinarian Hospitals offer comprehensive care – from routine exams to emergency surgeries. You can count on us to provide quality pet care seven days a week. Book an appointment online today or walk in with your pet for a free healthy weight and microchip check or for vaccines, spay/neuter or dental cleanings.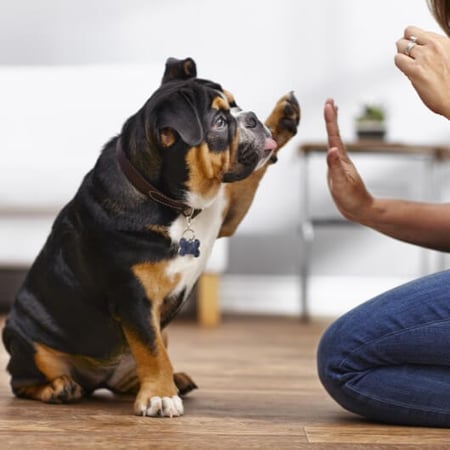 Petco Dog Training in Sarasota, FL
From puppies to seniors, we help dogs of all life stages put their best paw forward with positive Dog Training classes. We offer the tools and training you and your dog need to build a strong bond so you can enjoy a bright future together. Petco is pleased to announce that we offer Online Dog Training; training sessions in the comfort of your home. Book a dog or puppy training session today.
FAQs About Spay & Neuter Clinics in Sarasota
Featured Posts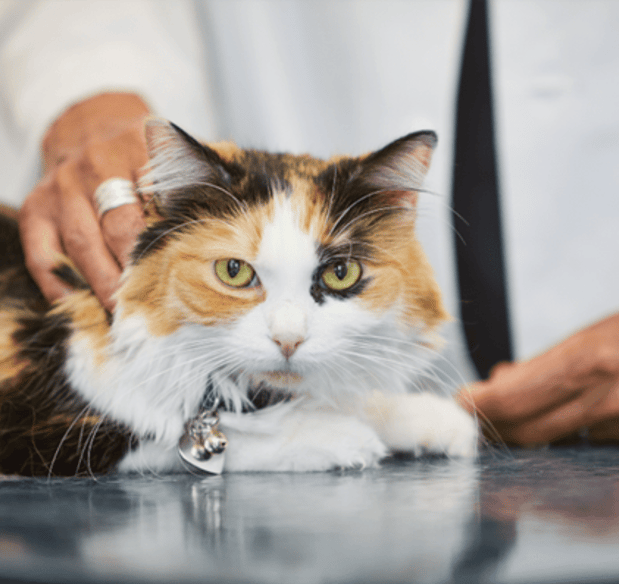 Spay & Neuter
Spaying or neutering your dog or cat is one of the most important decisions you can make for their preventive health care. Dog and cat neutering and spaying have numerous health-related and behavioral benefits for your pet that can also improve your lives together.
Petco Spay & Neuter Clinic in Sarasota, FL Reviews